I have some LOs to share with you from the October Hip 2B Square kit.
It is chock full of Graphic 45, October Afternoon, Pink Paislee & Basic Grey!
This kit also comes with a ribbon add-on which I had SO much fun with!
I hand cut the paper ribbon in narrow strips and adhered around the outside of my circle at various lengths & then stitched for a pretty frilled effect. Since I had my sewing machine out, I also stitched a border around the outside of my LO for a subtle effect.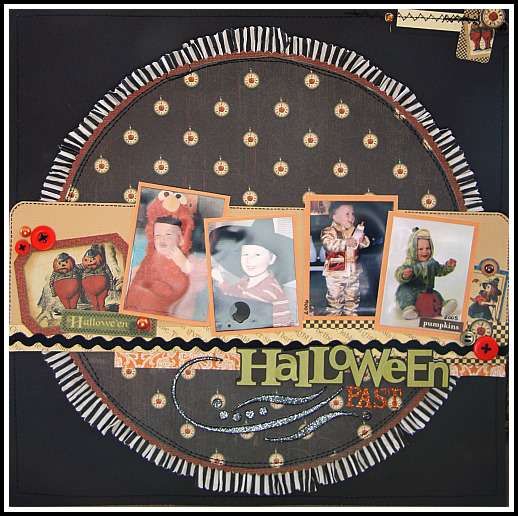 I can't help it-I am addicted to matting my alphas now and sticking them with foam dots.
I wonder what my next obsession will be. ;)
I loved that this kit had 3 full sets of alphas (and a 4th set with the add-on). Variating alphas and fonts makes for interesting title-ing and can give your LO that added 'punch' (and is something that I do NOT do enough of!)
You can tell I was REALLY having fun with my corner rounders on this LO.
I also dug out my Cuttlebug and did some embossing (using a Sizzix texture plate)
Can you BELIEVE I still have 2 more LOs to share from this kit??!!
Check back later this week for a bit more eye candy.
Thanks for popping in!
Happy Monday!!