I have another LO to share using the April/May Hip 2-B Square kit today.
I knew as soon as I saw all the blue in this kit that I would have to do a LO about our blue light in support of our little guy and the Light It Up Blue campaign.
April 2nd marks World Autism Awareness Day and many international landmarks show their support by bathing these landmarks in blue light on that evening.
Sydney Opera House
Empire State Building
Canadian side of Niagara Falls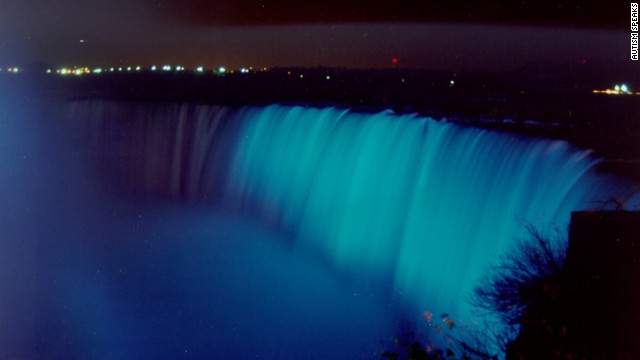 We followed suit and lit our home in blue light as well on this evening and the duration of the week (the blue fades after time and now we are just left with a white light bulb). I snapped a few not-so-great pics of the house. I still struggle with night time photos but am glad to have the photos, no matter how blurry.
Thanks for stopping by!
HUGS & Happy Surfing!