These are 12 of my favorite LOs from the last year.
Thanks for popping by to peek
&
Have a safe, warm and Happy New Year!!
Another do-over LO.
The colors, blocking all fit the photo SO MUCH better.
Love this toothless grin and colour combo :)
Love all the old bits of odds & ends that got used up here.
Sincerely & truly - I am at my happiest snuggling with these two.
Love how I embraced a bit of my 'messy inner scrapper'.
Lots of layers and embellishment. And pink!!
And a picture of me that isn't totally hideous (for a change).
Bright & happy colors and sweet pics of my baby at 4.
No further words needed. :)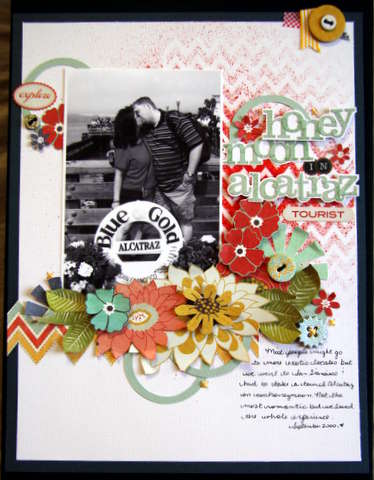 Misting AND flowers??
I loved how this LO of our long ago honeymoon photo turned out.
I loved the way this hot air balloon embellie worked with my title about how much I looked forward to Friday lunch dates with my Little Man at school when I did hot lunch last year. I never got a pic of either of us, so I took a pic of the spot where we both used to perch as we ate.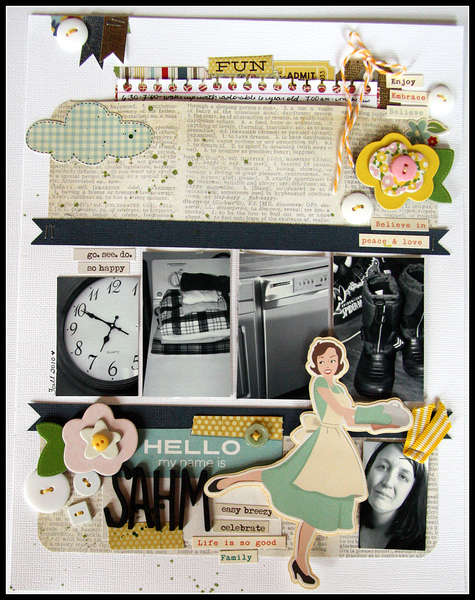 A much needed do-over LO about my life as a SAHM. ALL of the journalling is now contained in a pocket behind the photo (and not messing up my LO like before).
Pictures taken by Little Man with his Nintendo DS.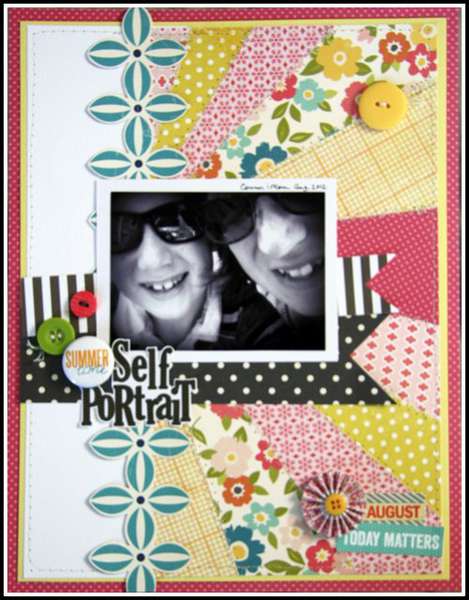 I explored the sunburst paper piecing technique on this one and LOVED it!
This is my pretty baby sis who turned 18 last year.
I stole this photo form her FB account :)