Woohoo! I was surfing blogs today and noticed 2 of my projects were showcased on My Little Shoebox!
Both LOs showcase 2 HUGE things that Little Man was loving this summer-Soccer & Pretending to be a fireman (and anything else involving firemen-firetrucks-etc.) These LOs were made using the 'Simple Life' Line which is designed using pickup trucks, farm house, tractors, sheep-lots of farm imagery but if you look closely at both these LOs-there is nothing here that would make you think 'farm'. I love how versatile this brand of paper really is and hope that this inspires you to use it for a non-themed LO.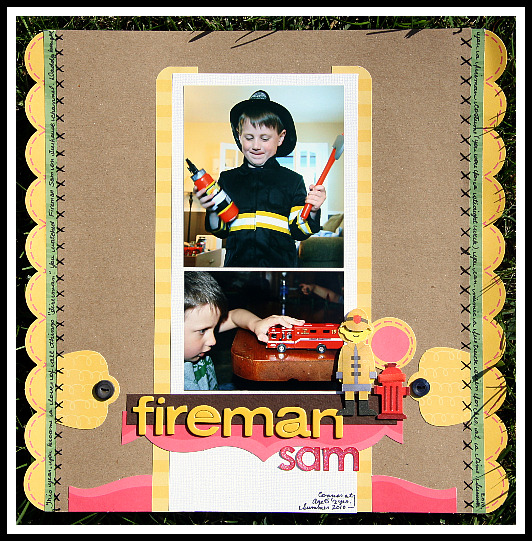 Thanks for stopping by! Happy Friday!