It seems like just yesterday I was so excited to be a part of the Momenta DT and here my term is up!
Time really is speeding past.
These are my last DT projects for Momenta and I have to say are amongst my favorite so far.
The below LO is based on a sketch by my fellow DT mate, Nancy Stolz.
I had alot of fun working on this LO of my DN's b-day.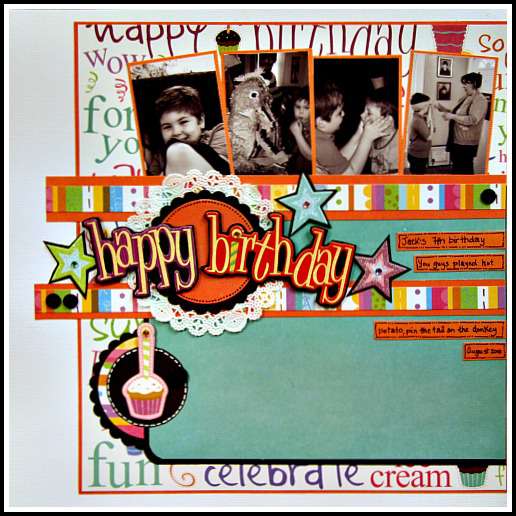 All supplies by ATD Momenta. Birthday Wishes paper pack, Cardstock Paper pads in 'Primary' & 'Earthtones'. 'Party' Chipboard stickers & Chipboard message pack. All can be purchased
HERE
.
And then I was at Zellers last week (I always peek in scrapbook aisle) and was SO surprised to find new Christmas Momenta goodies. I couldn't help myself and I made a little splurge and then did a little playing with paper & glue.
All supplies here are ATD Momenta except white & grey cardstock (Bazzill & Core'dinations, respectively)
Snowflake stickers & phrase stickers purchased at Zellers.
All supplies ATD Momenta except white cardstock (Bazzill).
Card base/envie
, Cardstock (
red
&
green
)
Gems
can be purchased on Website. Tree stickers and message stickers were purchased at Zellers.