Since I am 1/4 Irish and live in a town with the third largest Irish population in the world (with Boston in second and Ireland in first place ;) ) St. Patty's Day has always been a special day to me.
I don't have any LOs that reflect my Irish hertiage & pride (hmmmmm.... maybe I should though)
but this (older vintage) little LO about my 2 favorite boys and a rainbow is the closet I can come to a
St Patrick's day layout.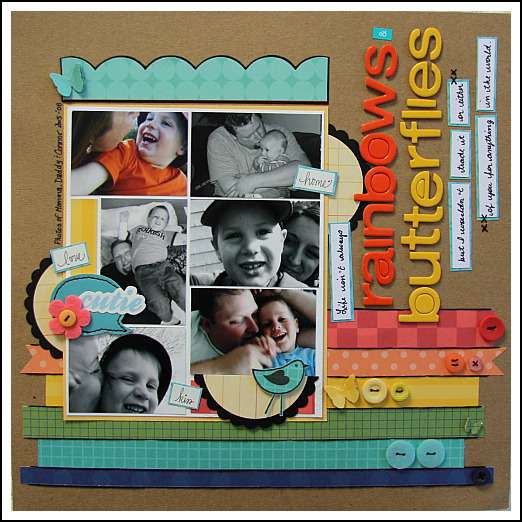 Thanks for popping in and have a LUCKY day!