8.5 x 11".
I never thought I would scrap this size. But suddenly, my house is becoming crammed with 12x12 LOs/albums. I use the American Crafts D ring albums now too-which are a bit more expensive but make adding to your albums SO MUCH EASIER-really worth the investment. And then I thought- isn't a school binder the same idea but SMALLER? And aren't 8.5x11" page protecters cheaper less expensive???
After I came to that conclusion, I found these SWEET kraft albums in the back-to-school section at Zellers and altered it up (with ATD/Momenta products) with the purpose of filling it with Little Man's kindergarten pages.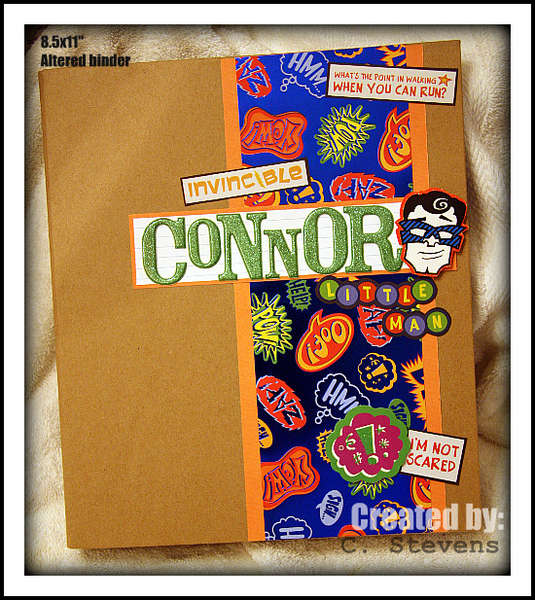 This 8.5 x 11" page is about Little Man losing his first tooth.
Supplies: Core'dinations cardstock, Crate Paper paper & chipboard elements, Jillibean Soup tiny alphas, Sassafras alphas, Martha Stewart punch & twine, My Mind's Eye Lush ribbon.
Thanks for popping by!
Happy Friday!